Redfeathers Irish Setters - Ava's page

CH PACH2 Redfeathers Raising The Bar MXP9 MXPG MJP10 MJPC PAX2 XFP T2BP2

RATI RATO CGC TKN - "Ava"

2020 Masters Agility Championship at Westminster Finalist, placing third

2020 AKC Agility Invitational, Winner of the Time 2 Beat class

Whelped November 19, 2012

(CH Avon Farm Star Chaser at Meadow Run x

CH MACH Redfeathers Hullabaloo MXB MJS MXP2 MJP3 MJPB OF OFP)

Ava is from Tango's (her dam) third and final litter.  I waited for over 2 years for this puppy to be born and become a part of my life.  She is extremely intelligent, but I was expecting nothing less from Tango.  She is an absolute joy to be around and is a constant reminder of why I love this breed.  She makes me smile every day!  I have lots of big dreams for this girl.  Ava earned her first point in the breed ring by going Best of Breed!  She finished her breed championship in August 2018 with back-to-back majors.

Health Clearances:  Hips OFA Good, Elbows OFA Normal (at 5 years of age), PRA genetically clear,

                                  Thyroid OFA Normal, eyes CERF and CHIC

I am extremely proud of Ava's Champion, titled and pointed kids...

Sired by Redfeathers Kick It Up A Notch CD PCD BN RI RATN CGC TKN

Redfeathers High Wire Act NAP MJP OFP - 11 points (2 majors)

CH Redfeathers High Five AX NAJ OAP AJP OF OFP

Redfeathers High Time Journey OAP OJP OFP

Redfeathers High Hopes CGC TKI

Sired by CH Stomar's Red Solo Cup BN RI AX OAJ XF CGC TKN

Redfeathers Wicked Bright CGC TKN

Copyright © 2006-2021 Redfeathers Irish Setters - All Rights Reserved

This site is designed and maintained by Redfeathers

Ava - 5 years old - March 2018

Ava - 5 years old - October 2018

Ava playing in the leaves - November 2013

Ava during her first Hunt Test weekend - March 2014

Ava - 3 years old - March 2016

Ava - 6 years old - October 2019

Ava absolutely loves agility!  She definitely feels the need for speed!  Ava always gives 110% and has had some awesome runs.  She has quite a following at the agility trials.  She is very vocal while she runs, and especially while on the table!  But most importantly, she is having lots of fun!  She is definitely a new challenge for me.  Ava earned her PACH title February 8, 2019.

Ava competed in Huron, Ohio at the 2018 Irish Setter Club of America National Specialty Agility Trial and went High In Trial at the agility trial.

Ava received an invitation to the 2019 AKC Agility Invitational and went to Orlando, Florida in December 2019 to compete in this prestigious event.

She also competed at the Masters Agility Championship at Westminster in February 2020, qualified for the Finals and placed third!  This event was televised on national TV!  What fun!

Ava was the #1 Irish Setter running in Preferred for both the 2020 AKC Agility Invitational and the 2020 calendar year.  We went back to Orlando, Florida in December 2020 to compete in the Invitational again and Ava was awesome, she won the Time 2 Beat class!

Click here to see Ava's Finals run at the 2020 Masters Agility Championship at Westminster
Click here to read about Ava's 2020 AKC Agility Invitational              Click here to see the video
Ava - 2-1/2 years old - August 2015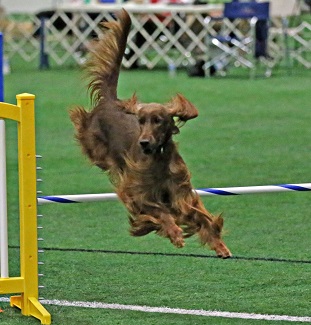 Ava - 2-1/2 years old - July 2015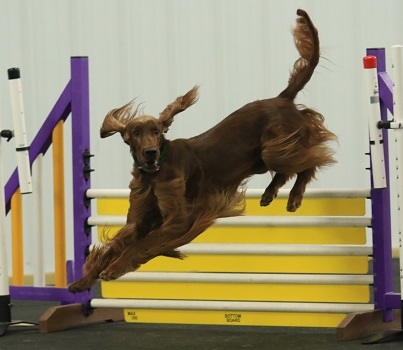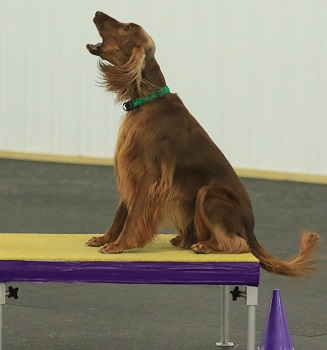 Ava - 2-1/2 years old - September 2015

Ava - 5 years old - November 2017

Ava and the Peeps - 5 years old - Easter 2018

Ava - 6 years old - May 2019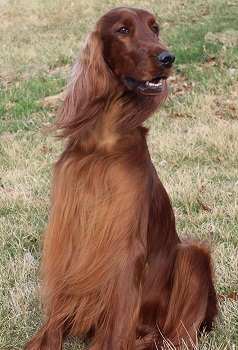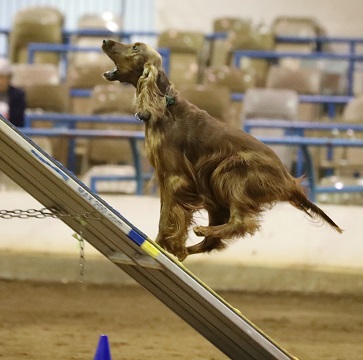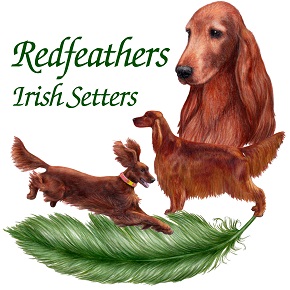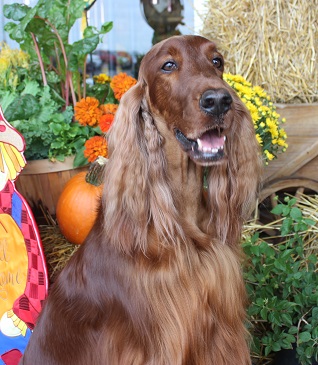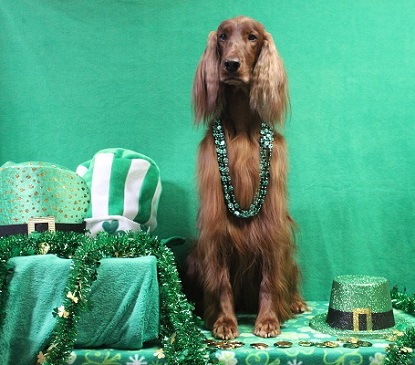 Ava - 6 years old - St. Patricks Day 2019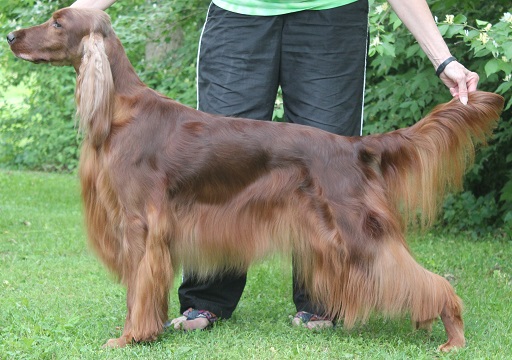 Ava - 6 years old - October 2019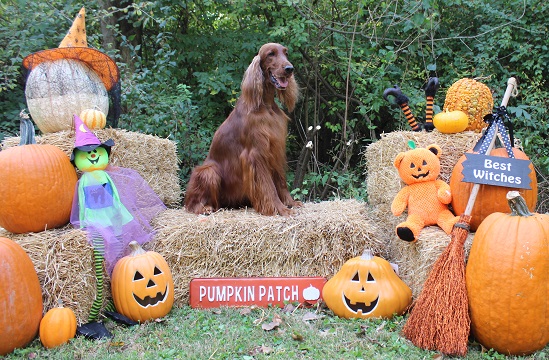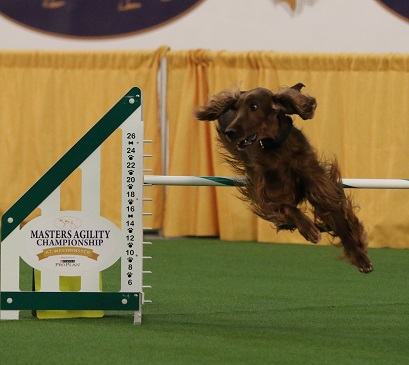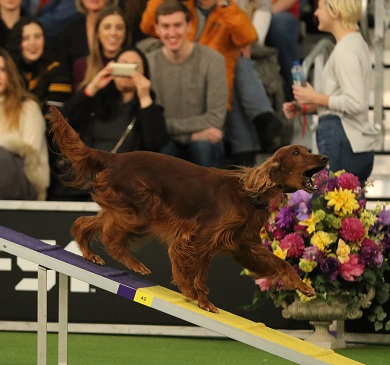 Ava at Westminster Kennel Club - 7 years old - February 2020