Redfeathers Irish Setters - Tango's page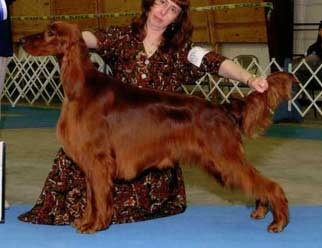 Tango - 14 months old - April 2004

Tango - 9 years old - February 2012

Tango - 9 years old - February 2012

Health Clearances:  Hips OFA Good and DNA tested clear of PRA

Tango earned a total of 25 individual AKC titles, an amazing accomplishment by itself.  As of January 2021, her kids have earned a combined total of 157 AKC titles and I am super proud of this.

I am extremely proud of Tango's Champion, pointed and titled kids...

Sired by CH Orchard Farm Daryn CD RE

MACH5 Redfeathers Saratoga MXG2 MJC2 OF T2B RATN CGC - 4 points

Redfeathers Churchill Downs CD BN RE

Redfeathers Arlington Park CD RN

Redfeathers Belmont Park CD BN RA CGCA

Sired by CH Tirvelda Instant Replay UD

MACH PACH4 Redfeathers I Hope You Dance FDC MXB MJB MXP11 MXPC MJP15 MJPS2 PAX4 OF OFP T2B CGC TKN - 1 point

Sired by CH Avon Farm Star Chaser at Meadow Run

CH PACH3 Redfeathers Raising The Bar FDC MXP11 MXPC MJP13 MJPB2 PAX3 MFP T2BP3 RATI RATO CGC TKN

Redfeathers Raising A Toast NA OAJ NF, NW1, L1I and L1E (Nosework)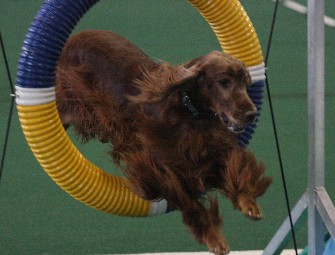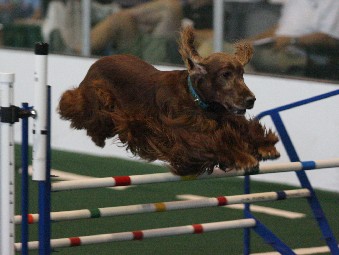 Tango - 5-1/2 years old - September 2008

Tango earned her MACH title on July 30, 2011, becoming the only MACH Irish Setter to also produce a MACH Irish Setter.  Tango currently has 2 MACH daughters and a CH PACH2 daughter!!

Tango - 5-1/2 years old - September 2008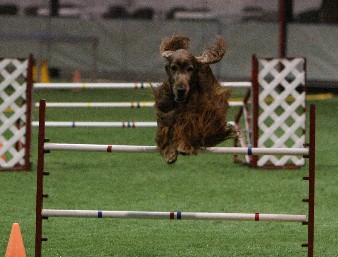 Tango - 6 years old - June 2009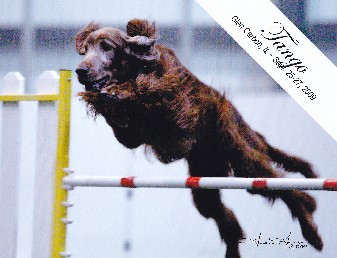 Tango - 6-1/2 years old - September 2009

Copyright © 2006-2021 Redfeathers Irish Setters - All Rights Reserved

This site is designed and maintained by Redfeathers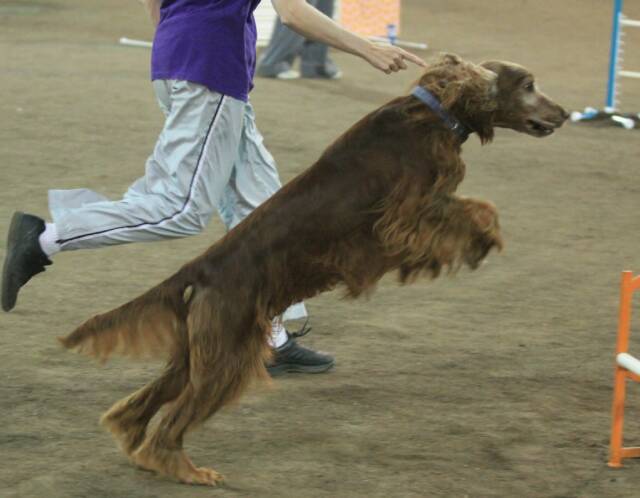 Tango - 7 years old - February 2010

Tango - 10-1/2 years old - August 2013

Tango - 12 years old - April 2015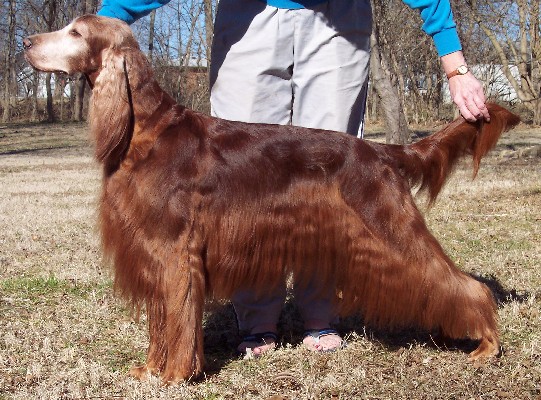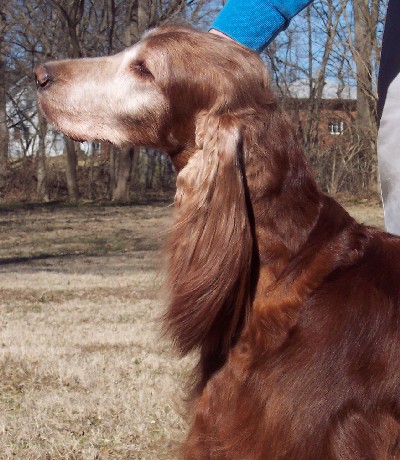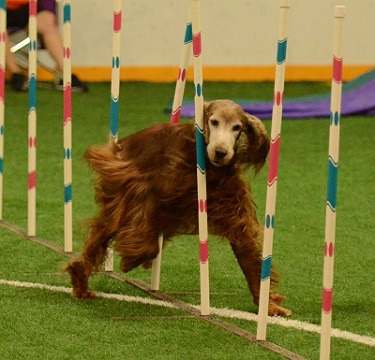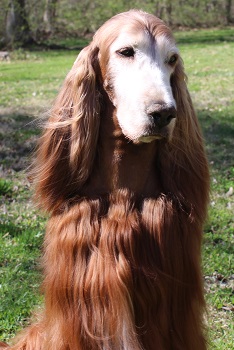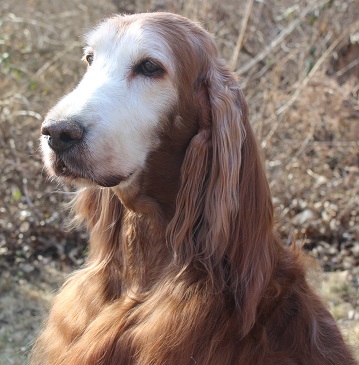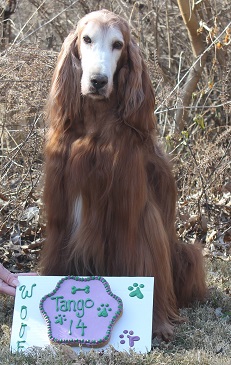 Tango turned 14 years old on February 3, 2017.  In honor of this major milestone she got a special birthday cake.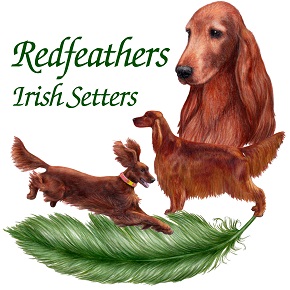 Tango was special from the very beginning.  Everyone who came to look at that litter of puppies instantly picked Tango as "the one."  Fortunately for me, I also knew she was "the one" and she spent her entire life with me, something that I will be eternally grateful for.  That one decision changed the path of my life.

Tango had many accomplishments.  She finished her breed championship easily before she was 20 months old.  Tango started agility later in life, she was over 5 years old the first time she went in the ring.  She earned her MACH and was 2 Double Q's away from her PACH when she had to retire at almost 11 years of age due to an injury.  Tango blessed me with 3 litters of puppies.  I kept a girl from each litter and each of these 3 girls are amazing in their own way.  Because of Tango, I had Sophie.  Then came Bridget and finally when she was almost 10 years old, Tango gave me Ava.  Tango has the distinction of being the only MACH Irish Setter that has also produced a MACH Irish Setter, and she produced two.

But more important than all her accomplishments, Tango was a wonderful partner.  She was funny, extremely intelligent, and could be very crafty.  She was also very sweet.  Tango was the best food thief I have ever known.  Everything Tango did was on her terms.  She definitely had a "larger than life" personality.

I am so incredibly grateful for each and every day I had with Tango.  She gave me so much.  I only hope that in some small way I was worthy of it all.

You will be remembered, each day right from the start

For all the memories that we once shared

And forever live within my heart

CH MACH Redfeathers Hullabaloo MXB MJS MXP2 MJP3 MJPB OF OFP - "Tango"

February 3, 2003 - January 25, 2018

(CH Pin Oak Fort Wadsworth x Seregon Irishdotcom)