Redfeathers Irish Setters - Sophie's page

MACH5 Redfeathers Saratoga MXG2 MJC2 OF T2B RATN CGC - "Sophie"

May 21, 2006 - March 23, 2015

(CH Orchard Farm Daryn CD RE x CH MACH Redfeathers Hullabaloo MXB MJS MXP2 MJP3 MJPB OF OFP)

Sophie was an incredible being who absolutely changed the path of my life.  An awesome agility partner, she was my first MACH dog, and the youngest Irish Setter to achieve that title.  She was invited to the AKC Agility Invitational 4 times (2010, 2011, 2013 and 2014), and we competed all 4 times, once in California and 3 times in Florida.  She also qualified for the AKC Agility Nationals held in 2011, 2012, 2013, 2014 and 2015.  We logged thousands of miles together, traveling across the country to compete.  There are many unbelievable agility runs that I will replay over and over again in my heart and my mind for the rest of my life, times when we were truly one and everything was perfect.  I will miss her "happy dance" at the end of a run forever.  I learned more from Sophie than I could have ever taught her.  But beyond all that, Sophie was gentle, sweet, intelligent, funny and intuitive and loved me unconditionally.  I could not have loved her more.  She was my soul mate.  Sophie also had a sweet tooth, just like me.  Almost every night we sat on the couch together and she always had a paw on me, we belonged to each other.  Sophie loved to ride shotgun in the front seat of the car.  She'd sit on the seat like a person, watching everything around us.  Then when we'd get to the Interstate, she'd lay down and take a nap until we reached our destination.  My amazing journey with my beloved Sophie is over and I am heart broken.

I never wanted memories, I only wanted you.

Until we meet again…

Sophie absolutely loved agility and was extremely consistent.  She was the dog that pushed me to step up my game in order to keep up with her and do right by her.

Sophie received an invitation to the AKC Agility Invitational that was held in Orlando, Florida in December 2014, and competed.  This was her fourth invitation and we competed all 4 times.  She had 3 Clean Runs, plus ran clean in Time 2 Beat.  I was so incredibly proud of this girl!  There are no words to express my feelings for this dog everytime we ran agility, it was a thrill like no other.  Sophie took me places I never dared dreamed of.

Sophie earned her MACH title on October 10, 2010, becoming the 12th Irish Setter and the youngest Irish Setter to earn a MACH.

Sophie - 2 years old - September 2008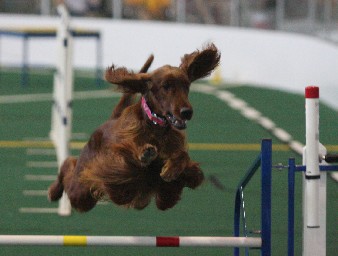 Sophie - 3 years old - May 2009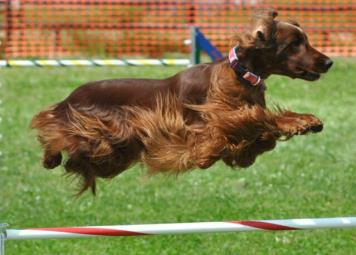 Copyright © 2006-2021 Redfeathers Irish Setters - All Rights Reserved

This site is designed and maintained by Redfeathers

Sophie - 6 years old - July 2012

Sophie - 6 years old - July 2012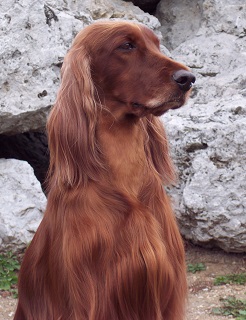 Sophie - 5 years old - July 2011

Sophie - 4 years old - October 2010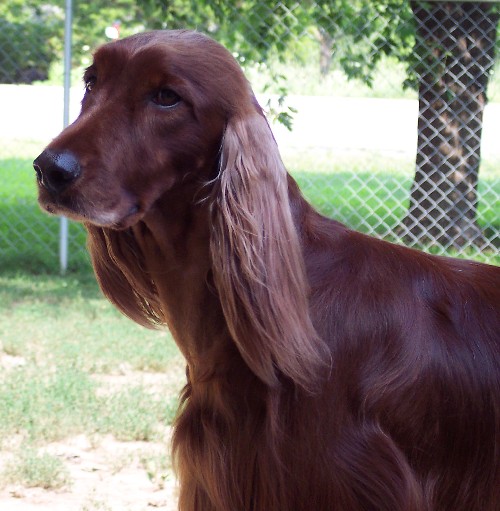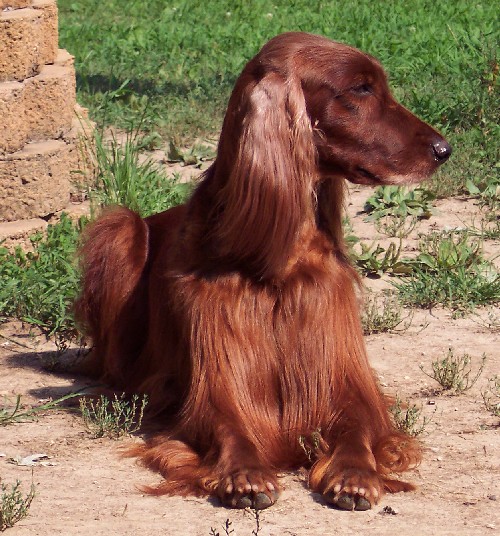 Sophie - 5 years old - July 2011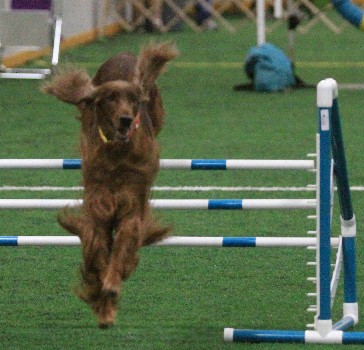 Sophie - 5 years old - August 2011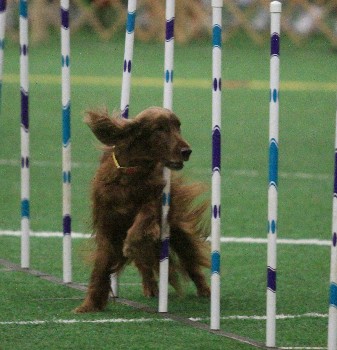 Sophie - 5 years old - August 2011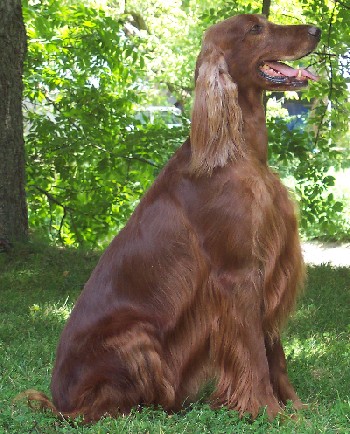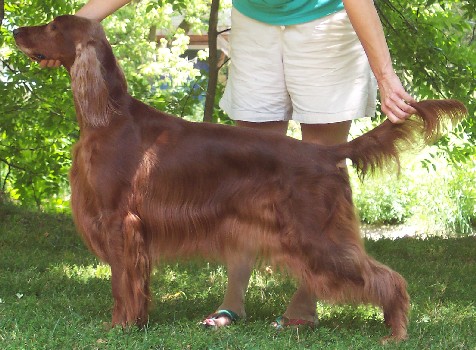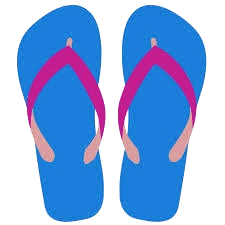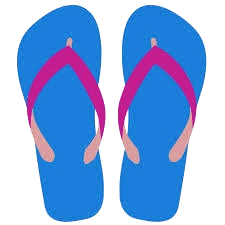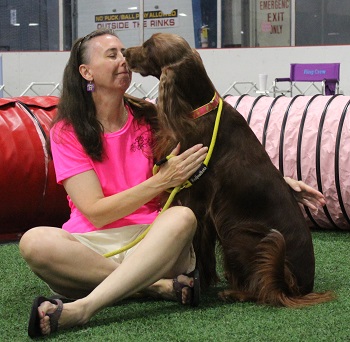 Health Clearances:  Hips OFA Excellent, PRA genetically clear, Thyroid OFA Normal and CHIC

Wendy and Sophie - August 2013