Redfeathers Irish Setters - Rosie's page

Redfeathers High Wire Act NAP MJP OFP - "Rosie"

Whelped July 5, 2017

(Redfeathers Kick It Up A Notch CD PCD BN RI RATN CGC TKN x

CH PACH2 Redfeathers Raising The Bar MXP9 MXPG MJP10 MJPC PAX2 XFP T2BP2 RATI RATO CGC TKN)

Rosie is from Ava's first litter.  This line breeding was planned to double up on Tango.  Rosie is very intelligent and very sweet with just a dash of naughty.  She is already showing quite an apptitude for agility.  I'm looking forward to an exciting future with this puppy who has definitely captured my heart.  Rosie earned her first point in the breed ring by going Best of Breed from the puppy class!  She currently has 11 points, including 2 majors.

Health Clearances:  Hips OFA Good, Elbows OFA Normal, PRA genetically clear, Thyroid OFA Normal,

                                  eyes CERF and CHIC

Copyright © 2006-2021 Redfeathers Irish Setters - All Rights Reserved

This site is designed and maintained by Redfeathers

Rosie - 2-1/2 years old - March 2020

Rosie - 15 weeks old - October 2017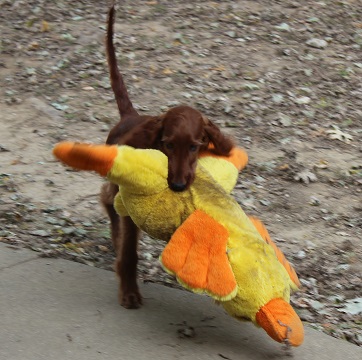 Rosie - 4 months old - November 2017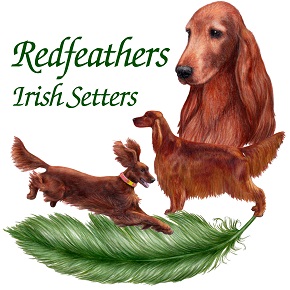 Rosie - 2 years old - July 2019

Rosie - 3 years old - October 2020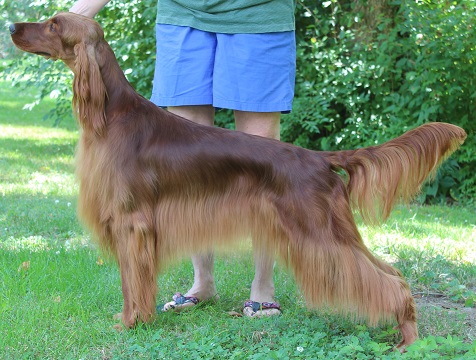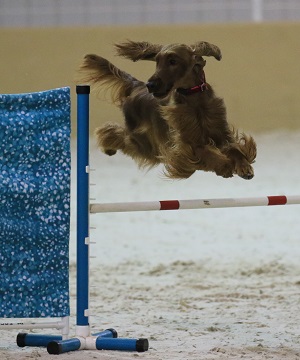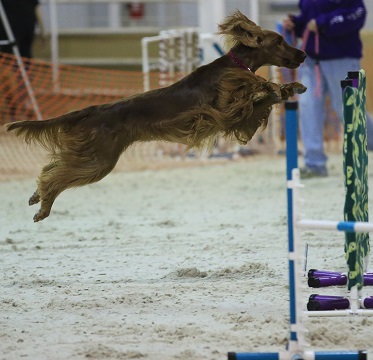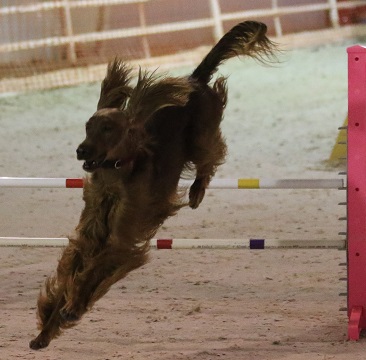 Rosie is just getting started with competing in agility and already has her very first agility title.  She loves to play the game and is a natural good jumper.  Rosie is definitely having a good time!  She got to Master fairly quickly and is a lot of fun to run.

Rosie coming out of the tunnel - October 2019

Rosie taking a jump - October 2019

Rosie jumping - October 2019

Rosie getting some air! - October 2019