Redfeathers Irish Setters - Pam's page

Pam - 5 years old - July 1981

Pam - 5 years old - July 1981

Red Feathers Dancing Fire Am. & Can. CDX - "Pam"

August 8, 1976 - November 21, 1989

Pam was my first Irish Setter and she captured my heart.  I supposedly did everything wrong when choosing my first puppy, I bought her through a newspaper ad at the tender age of 5 weeks for $50.  All I really knew was that I wanted a female and as I sat in the middle of 10 puppies, one crawled into my lap.  That was it, my heart was hers.  I never saw either of her parents.  Pam was my best friend for over 13 years.  She is the namesake of the kennel.  She always thoroughly enjoyed herself in the obedience ring, no matter what her score!  Pam earned her CD title when she was barely a year old and entertained the crowds for the last time at the age of 12 years!  Letting her go was one of the hardest things I have ever done.

Health Clearances:  Hips OFA'd

Looking back on the memory of the dance we shared

For a moment all the world was right

Our lives are better left to chance

I could have missed the pain

But I'd have had to miss the dance...




from Garth Brooks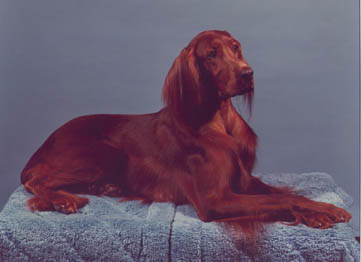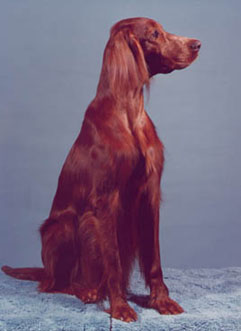 Copyright © 2006-2021 Redfeathers Irish Setters - All Rights Reserved

This site is designed and maintained by Redfeathers