Redfeathers Irish Setters - Lilly's page

Lilly - 2 years old - August 2006

Lilly - 3 years old - June 2007

CH Redfeathers Cloud Nine MX MXJ NAP NJP OF NFP CGC TKN - "Lilly"

May 27, 2004 - January 3, 2019

(Redfeathers Brouhaha x Redfeathers Windbrook Gypsy CD RN NA NAJ OAP OJP)

Lilly was probably the sweetest and most gentle dog I have ever known.  She's the only dog I've known that had manners.  She always "asked" to get up on the furniture.  She had her favorite spot on the couch and would wait patiently if someone was occupying her place.  Everything Lilly did, she did for me.  How did I get so lucky?  Lilly was a Princess, she loved to be brushed and groomed and have her picture taken.  It broke my heart to let her go.

It takes a long time for a soul to become this sweet

Lilly was definitely her mothers' daughter.  She reminded me so much of Gypsy, it was uncanny.  It was because of this resemblance that I knew she was definitely a keeper when she was barely 3 weeks old.  Lilly was shown a couple of times when she turned 6 months old to learn what dog shows are all about, then did not come back out again until she was over 2 years old.  She won a Group 2 from the Bred-by class her second weekend out.  Lilly finished her championship easily.

Lilly also loved competing in the Agility ring.  She had a lot of drive and loved to sass me if I forgot to tell her where we were going next.  Lilly was the dog that forced me to take agility seriously and work on becoming a better handler.  She finished up 2010 as the #11 Irish Setter on the AKC Agility Invitational list.

Health Clearances:  Hips OFA Good, PRA genetically clear, Thyroid OFA Normal and CHIC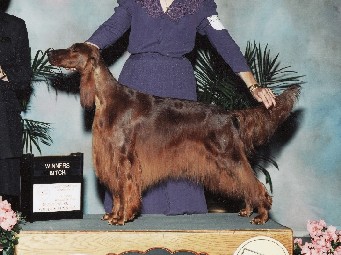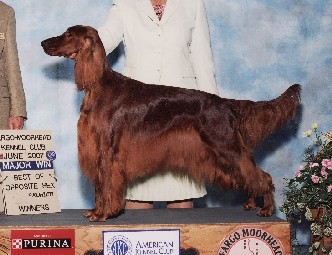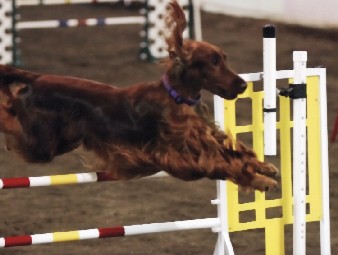 Lilly - 3 years old - February 2007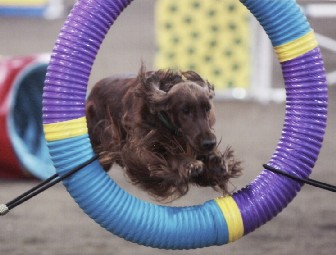 Lilly - 4 years old - March 2008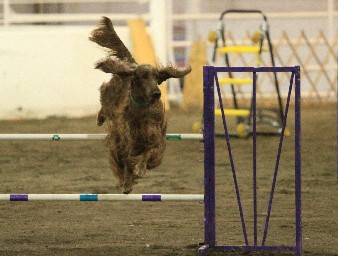 Lilly - 7 years old - July 2011

Lilly - 5 years old - October 2009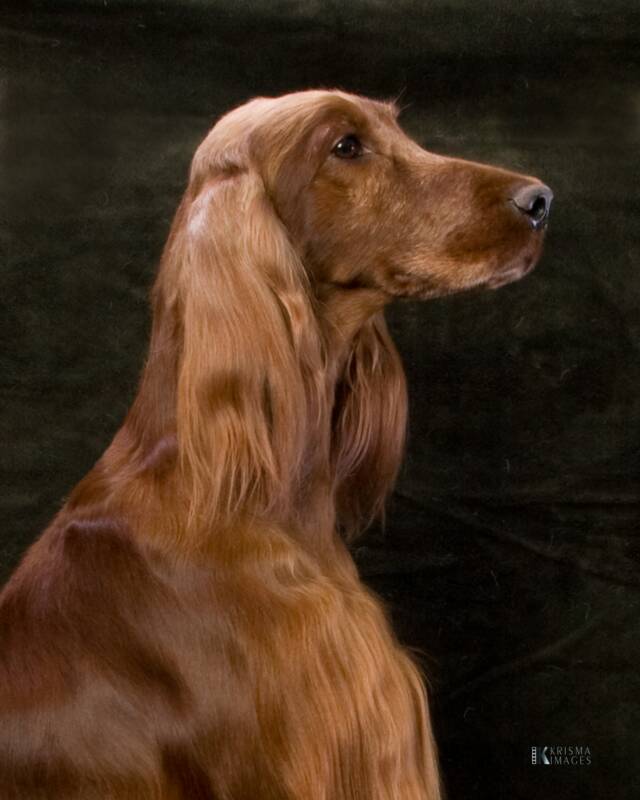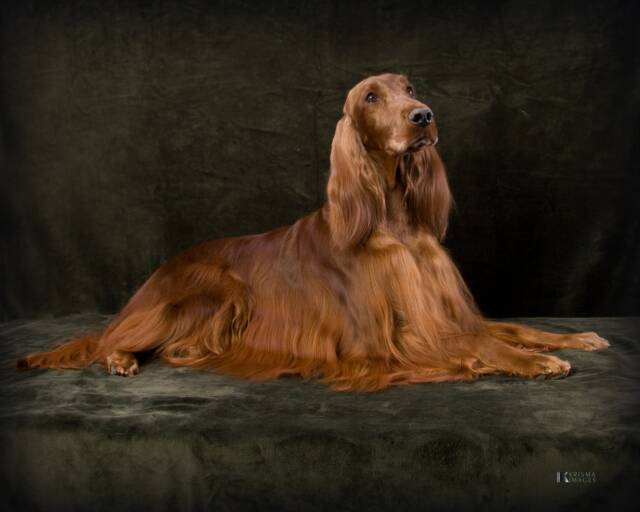 Lilly - 5 years old - October 2009

Lilly - 5 years old - October 2009

Copyright © 2006-2021 Redfeathers Irish Setters - All Rights Reserved

This site is designed and maintained by Redfeathers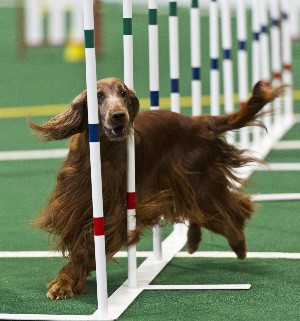 Lilly - 11 years old - April 2015

Lilly - 11 years old - April 2015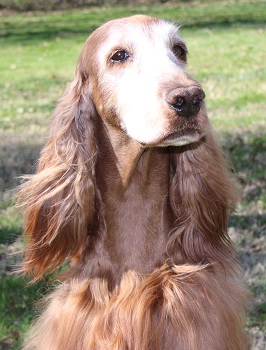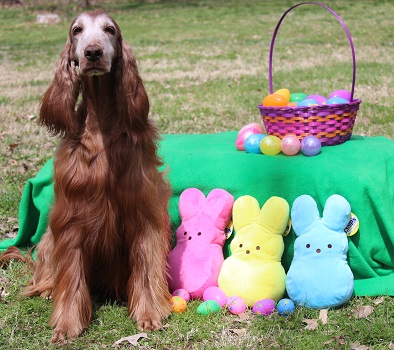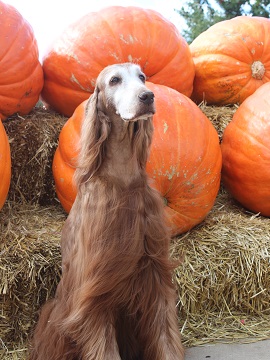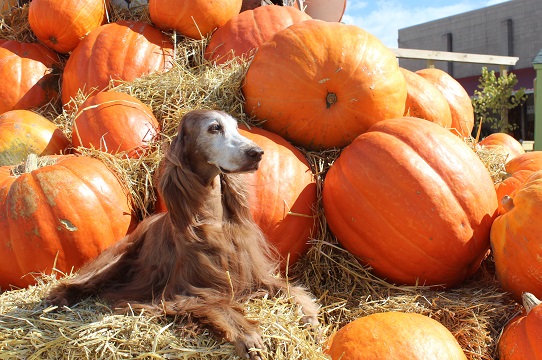 Lilly at the pumpkin farm - 12 years old - September 2016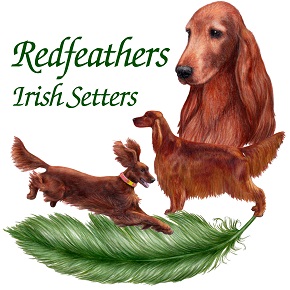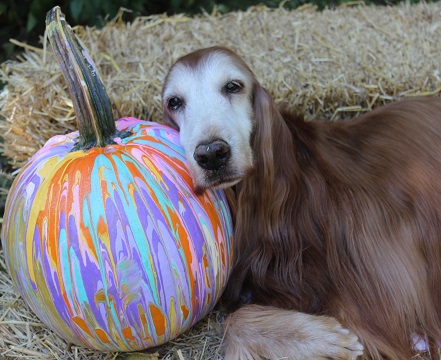 Lilly - 14 years old - October 2018