Redfeathers Irish Setters - Dusty's page

Redfeathers Kick The Dust Up RATN - "Dusty"

Whelped October 7, 2015

(CH Pin Oak Lee-Gin of Devotion UD PUTD BN GO RM RAE JH x MACH PACH4 Redfeathers I Hope You Dance FDC MXB MJB MXP11 MXPC MJP15 MJPS2 PAX4 OF OFP T2B CGC TKN)

Dusty is from Bridget's second, and final, litter.  She is very intelligent and a real sweetheart.  She is already showing quite an apptitude for agility.  I'm looking forward to an exciting future with this very special puppy.  Dusty went Best of Breed for her first point in the breed ring at 7 months of age!  She currently has 8 points.

Health Clearances:  Hips OFA Good, Elbows OFA Normal, PRA genetically clear, Thyroid OFA Normal,

                                   eyes CERF and CHIC

I am extremely proud of Dusty's pointed kids...

Sired by CH Stomar's Red Solo Cup BN RI AX OAJ XF CGC TKN

Redfeathers A Million Little Things -1 point

Copyright © 2006-2021 Redfeathers Irish Setters - All Rights Reserved

This site is designed and maintained by Redfeathers

Dusty - 2 years old - May 2018

Dusty - 2 years old - November 2017

Dusty - 3 years old - May 2019

Dusty - 3 years old - October 2018

Dusty with a toy - 9 months old - August 2016

Just like her mother, Bridget, queen of the toys!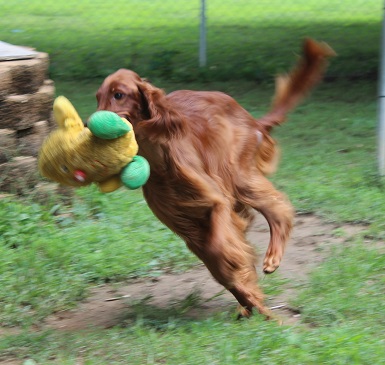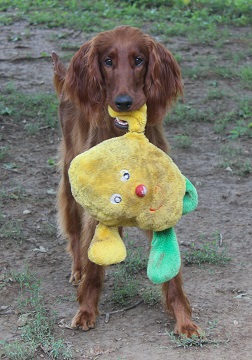 Dusty with a toy - 9 months old - August 2016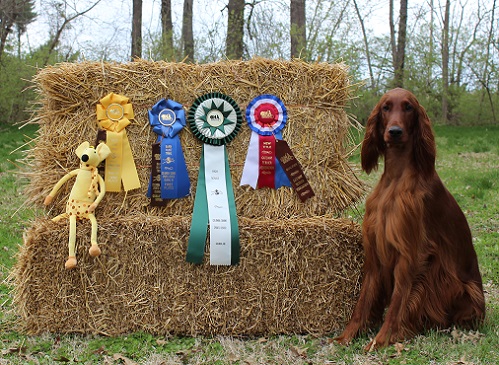 Dusty earns her Barn Hunt Novice title at 17 months old - March 2017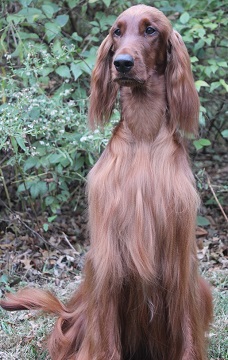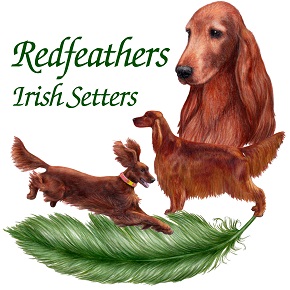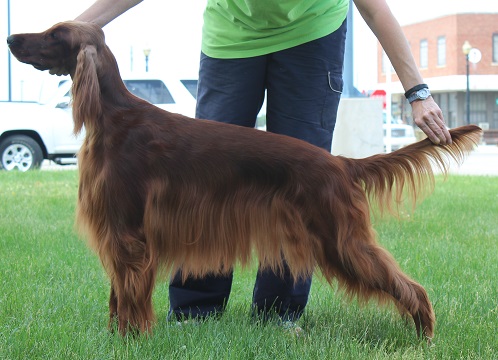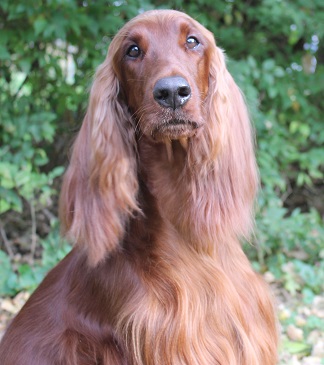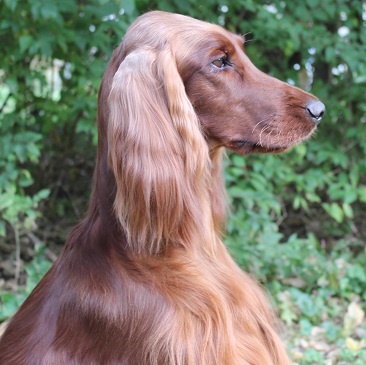 Dusty - 3 years old - October 2018