Redfeathers Irish Setters - Dudley's page

MACH Redfeathers Regardless MXS MJB RATN TKN - "Dudley"

Whelped May 10, 2010

(GCH CH Belvedere's Mayflower x Redfeathers Floatin' On A Cloud)

Dudley is one of the four puppies from Breezy's only litter.  Dudley lives in Wisconsin with his human partners, Marty and Harley.  Dudley and Marty were very active in agility and earned their MACH title.  I am so very proud of them!

Dudley also competed in Flyball.  He ran in both U-FLI and NAFA flyball associations.  In U-FLI he is the fastest Irish Setter and #1 Irish Setter in total points.  He also has his FDCh-G ( Flyable Dog Champion-Gold) in NAFA and his TFP 1 (Top Flight Premier Level 1) in U-Fli.  Dudley has been running flyball for 3 years and absolutely loves it!

When Dudley left for his new home in Wisconsin, I thought he was going to be a much loved and pampered pet.  So to say that I am thrilled that his human Mom, Marty, has trained him in agility and flyball and they are competing at the top level in both venues is an understatement!  Dudley is now retired from competition.

Dudley has a new little sister, Sydney (one of Bridget's daughters) that I am also expecting great things from.

Copyright © 2006-2021 Redfeathers Irish Setters - All Rights Reserved

This site is designed and maintained by Redfeathers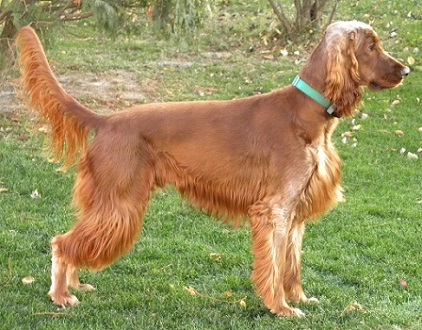 Dudley - 18 months old - November 2011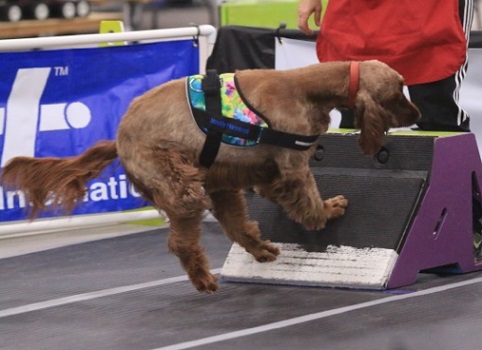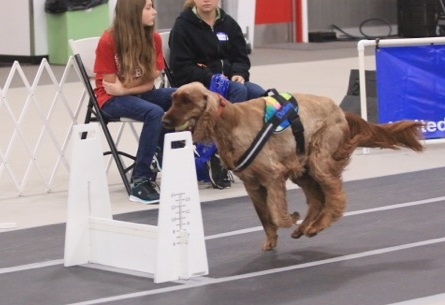 Dudley competing at the U-FLI flyball championships

5 years old - October 2015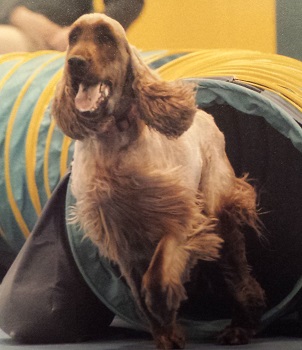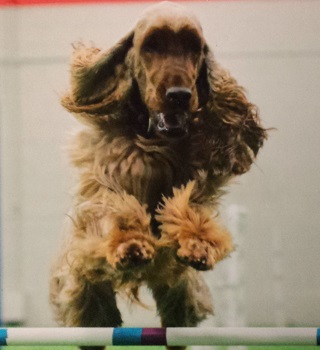 Dudley coming out of tunnel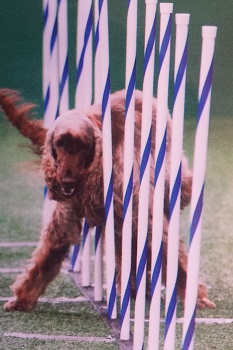 Dudley in the weave poles

Dudley was the #7 Irish Setter on the 2016 AKC Agility Invitational list and received a second round invitation.  Dudley and Marty traveled to Orlando, Florida in December 2016 and competed.  As a breeder, I am so incredibly proud of this team and their accomplishments!  Then again in 2017 Dudley was the #5 Irish Setter on the 2017 AKC Agility Invitational list.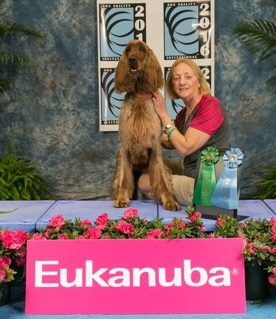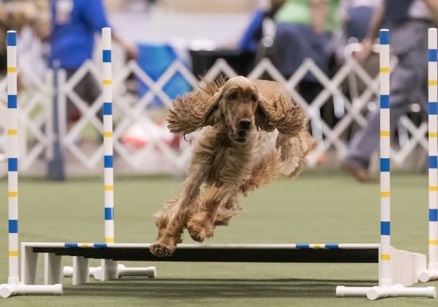 Dudley earned his MACH title on March 12, 2017

Dudley with Marty at the 2016 AKC Agility Invitational

Dudley taking the broad jump at the 2016 AKC Agility Invitational