Copyright © 2006-2021 Redfeathers Irish Setters - All Rights Reserved

This site is designed and maintained by Redfeathers

December 2006 was the inaugural AKC Agility Invitational.  At the end of each qualifying period, the top 5 dogs for each breed receive an invitation to the AKC Agiity Invitational.  The top dogs are based on the Top MACH Dog formula (Double Q's x 10) + MACH (Master Agility Championship) points that dogs have earned during the qualifying period.  Dogs must have competed and qualified in the Regular Master classes.

Beginning with the 2015 AKC Agility Invitational, the Top Preferred Dog will receive an invitation in breeds where the top 5 qualifiers are from the Regular classes.

Following are the Irish Setters that have been invited to this prestigious event.  They are listed in alphabetical order for each year of the event.

AKC Agility Invitational Irish Setters 2016 - 2020

click here
to see Agility Invitational Irish Setters 2011 - 2015
click here
to see Agility Invitational Irish Setters 2006 - 2010
December 17-18, 2016 - Orlando, Florida

qualifying period July 1, 2015 to June 30, 2016

Registered Name

CH MACH Bluerose Rhythm In Motion UD BN GN GO RE MXG MJG XF T2B2

Mystic's Hot To Trot JH MX MXB MXJ MJS XF

MACH6 Redmeath Celtic Dream MXC2 MJB3 OF T2B

MACH12 Salisbury's Tuesday Red Irish Jewel RN JH MXB4 MJG4 MXF TQX T2B2

CH OTCH Shine-On Polka Dots & Moonbeams UDX OM1 MX MXB MXJ MJB

Redfeathers Regardless MX MXB MXJ MJB

GCH CH Rosette Mardi Gras BN RN JH MX MXJ MJB XF T2B

MACH3 PACH4 Salisbury's Irish Bucket O'Rust RN JH MXG MJB2 MXP10 MXPC MJP15 MJPS2 PAX4 OF XFP T2B T2BP THD CGC

Call Name

Rhythm

Lizzee

Phoenix

Ruby

Frankie

Dudley

Mardi

Rusty

Attended

Yes

No

Yes

No

No

Yes

Yes

Yes

*Dogs in red received a second round invitation

*Dog in blue received an invitation as the #1 Preferred dog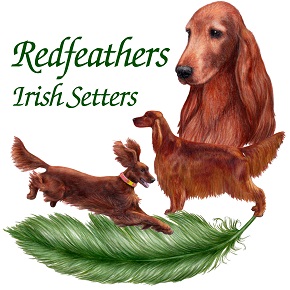 December 12-13, 2017 - Orlando, Florida

qualifying period July 1, 2016 to June 30, 2017

Call Name

Beau

Dudley

Phoenix

Macho

Mardi

Stella

Bridget

Attended

Yes

No

No

Yes

Yes

Yes

Yes

Registered Name

CH Challenge Thunder and Lightening RN MX MXB MXJ MJS MXF T2B CGC

MACH Redfeathers Regardless MXS MJB

MACH7 Redmeath Celtic Dream MXB3 MJS3 OF T2B

CH Roclyn Machismo MX MXB MXJ MJB NF

GCH CH MACH Rosette Mardi Gras BN RN JH MXB MJB XF T2B

Lunn's Classic Constellation MX MXB MXJ MJB

MACH PACH2 Redfeathers I Hope You Dance MXB MJB MXP5 MXPS MJP6 MJPS PAX2 OF OFP T2B CGC TKN

*Dogs in red received a second round invitation

*Dog in blue received an invitation as the #1 Preferred dog

Registered Name

MACH2 Carousel's In The Nick of Time At Salisburys RN JH MXS MJG XF T2B CA CGCA TKN

CH Flights of Fancy's Lone Star Charm JH MX MXJ MJS OF T2B

MACH Heartsong's Finn O'Hara MXB MJS XF T2B2

CH MACH Roclyn Machismo MXS MJS NF T2B

Salisbury's Wile E. Coyote CD PCD BN RN JH MX MXJ MJB XF CGCA TKI

MACH PACH3 Redfeathers I Hope You Dance MXB MJB MXP7 MXPG MJP9 MJPG PAX3 OF OFP T2B CGC TKN

Call Name

Nikki

Tyler

Finn

Macho

Cody

Bridget

Attended

Yes

Yes

No

Yes

Yes

Yes

December 15-16, 2018 - Orlando, Florida

qualifying period July 1, 2017 to June 30, 2018

*Dog in blue received an invitation as the #1 Preferred dog

December 13-15, 2019 - Orlando, Florida

qualifying period July 1, 2018 to June 30, 2019

Call Name

Beau

Nikki

Tyler

Macho

Cody

Ava

Registered Name

CH MACH Challenge Thunder and Lightening CD RA MXG MJC MXF T2B CGC TKN

MACH4 Carousel's In The Nick Of Time At Salisburys RN JH FDC MXC MJB2 MXF TQX T2B2 CA CGCA TKN

CH Flights Of Fancy's Lone Star Charm JH MX MXB MXJ MJG OF T2B TKN

CH MACH2 Roclyn Machismo MXG MJG NF T2B

Salisbury's Wile E. Coyote CD PCD BN RN JH MX MXB MXJ MJS MXF T2B CA BCAT CGCA TKI

CH PACH Redfeathers Raising The Bar MXP4 MXPB MJP5 MJPS PAX OFP RATO CGC TKN

*Dog in blue received a second round invitation as the #2 Preferred dog

December 11-13, 2020 - Orlando, Florida

qualifying period July 1, 2019 to June 30, 2020

Call Name

Nikki

Finn

Tempo

Macho

Cody

Beau

Tyler

Ava

Attended

No

No

Yes

No

No

No

No

Yes

Registered Name

MACH6 Carousel's In The Nick Of Time At Salisburys RN JH FDC MXS2 MJC2 MXF TQX T2B2 CA BCAT CGCA CGCU TKN

MACH Heartsong's Finn O'Hara MXS MJG XF T2B2

GCH CH MACH Redtale Time Flies When You're Having Fun CD BN RN JH MXB MJB MXF T2B CGC TKA

CH MACH2 Roclyn Machismo MXC MJC NF T2B

MACH Salisbury's Wile E. Coyote CD PCD BN RN JH FDC MXS MJG MXF T2B CA BCAT CGCA CGCU TKI

CH MACH2 Challenge Thunder and Lightening CD RA MXG MJC MXF T2B CGC TKN

CH Flights Of Fancy's Lone Star Charm JH MX MXB MXJ MJG OF T2B TKI

CH PACH Redfeathers Raising The Bar MXP7 MXPS MJP8 MJPG PAX OFP T2BP RATO CGC TKN

*Dogs in red received a second round invitation

*Dog in blue received an invitation as the #1 Preferred dog